Hurley Bros Roofing provides your commercial/industrial and residential roofing needs. We specialize in a number of different roofing systems which will fit your building's needs. Serving Greater Boston, all of Massachusetts and New Hampshire.
Click below for details about our Roofing Services

Commercial Roofing Services  
–Flat Roofing, EPDM |(Rubber) Roofing
–PVC Roofing Systems
–TPO
–Green Roofing
–Sheet Metal

Our jobs range from small roof repairs to large industrial roofing projects.  Contact us online or call us at 978.851.6300 to discuss your commericial or industrial roofing project- let our experts find the best roofing solution for your needs with free estimates.
Our Commitment to You:
Our experience & dedication to quality workmanship allows Hurley Bros Roofing Corp. to offer premier Industrial & Commercial Roofing Contractor Services.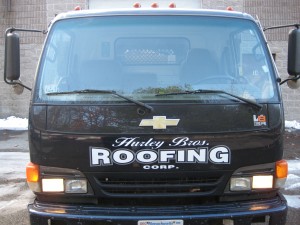 Hurley Bros. Roofing Corp. is a family owned and operated business since 1975. Formerly located in Somerville, MA the company has recently moved to our new offices in Tewksbury MA and Waltham MA- we are serving Greater Boston, all of Massachusetts and New Hampshire. Hurley Bros. Roofing Corp. specializes in commercial/ industrial and residential roofing, as well as sheet metal work- offering installation of new roofs, tear offs, roof repairs, roof maintenance, and any sheet metal needs.
We are a full service roofing contractor that is capable of completing any commercial or industrial roofing job. We offer quality workmanship with the experience to get the job done right the first time.
Please give us a call for all of your commercial and industrial roofing needs at 978.851.6300                                    
Massachusetts Industrial/Commercial and Residential Roofing Contractors | Est. 1975